Free Concert: All-day Bushwick Block Party w/ numerous bands + free pizza!!? @ Bushwick, 7/23 (/via My Free Concert)

Huge thanks to My Free Concert for keeping us informed about every fun, free concert in NYC!  Here's a great event to put in your calendar for 7/23: Bushwick Block Party!  Free food, drinks, and music?  YES PLEASE!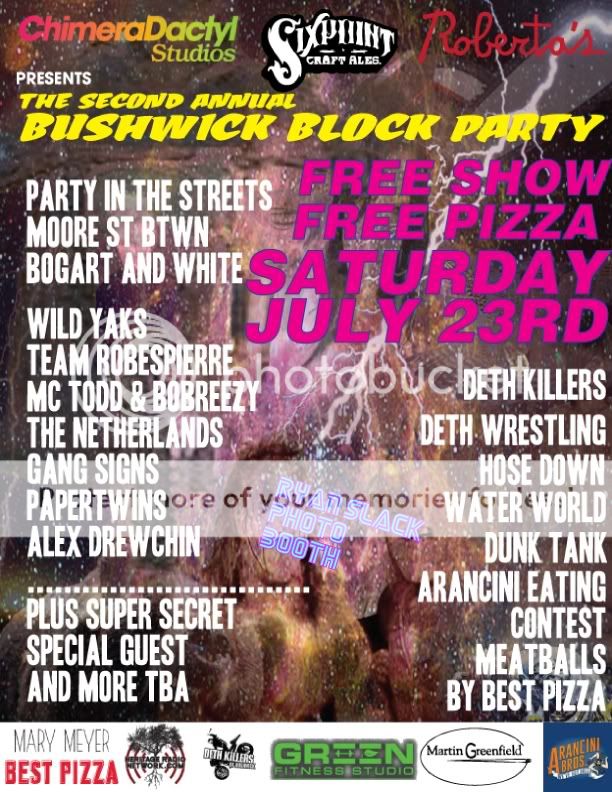 For more details, check out My Free Concert's blog, or follow them on Twitter!